Recycling a Son of the British Raj - by Peter Ramrayka
These memoirs gave glimpses of an exciting life of discovery and learning. With a travelling companion a Bacoo
(a poltergeist) called Basdeo, the over half a century journey highlight experiences in colonial British Guiana(now Guyana) then in the Royal Air Force, the National Health Service, the Magistracy, healthcare management consultancies in Botswana, Pakistan, Tanzania, Sudan, Bangladesh, Mongolia and activities with Indo- Caribbean Cultural Organisations the Liberal Democrats Party and the Royal Air Forces Association. Reminisces are given of rising above racial,colour and cultural prejudices to promote British values and systems in the UK and the developing world including Africa and the Indian sub continent. To see reviews by
The Revd. Canon Dr. John Twisleton, Anglican Diocese of Guyana and many others Please click reviews page above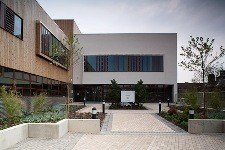 Wandsworth Recovery Centre - 2009 Building Better Healthcare Award for Best Project Team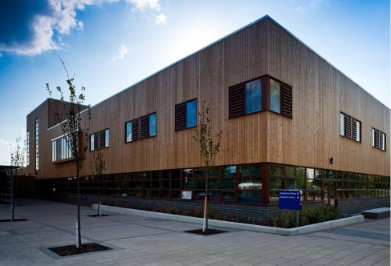 Wandsworth Recovery Centre - 2009 Building Better Healthcare award for Best
Project Team
Working with you to Promote Engagement & Partnerships
Formed in 2003 GUYCON combines considerable experience of working directly with and at the most senior level of the NHS, at the Department of Health and at Ministry of Health level overseas.
GUYCON facilitate the development of service strategies, business cases, project plans and provide and support procurement options for service delivery to enhance patient care.
We offer strategic and operational level support on service and capital investment projects with proven abilty to deliver projects on time, on budget and to award award winning specifications. With 12 years recent experience of P21/P21+ we can guide you through the capital planning process from concept to delivery with hands on uptodate training.
Using our services an NHS Trust can streamline the procurement of a contractor for a major capital project - improving the time scale by an average of six months when compared with the traditional JCT process.
55 Morden Hill, London, SE13 7NP
Tel: 020 8692 4708 Mobile : 07885 753755
Email: guycon79@btinternet.com
http://www.thenbs.com/nbsTV/ContractsLaw/programme.asp?refCode=313228&title=Procure21+#.VkIbFKU5le8.twitter
You can trust that your enquiry will be responded to in a timely manner and that our consultancy will be carried out with professionalism, integrity, and with the utmost discretion. The end result will be accurate, on time, and get you great results.
Testimonials
".......You have provided first class advice to the NHS to enable them to take forward P21/P21+ schemes" - Department of Health Manager

"...You have developed considerable interest and committment of NHS Trusts which have subsequently evidenced the value of P21+ and developed business for the benefit of P21+ framework..." - P21+ Framework Director

".... I would like to thank you for the assistance and support you have given me over the past few years......with your immense knowledge in this field......" - NHS Director of Hospital Development

"This was an exceptional achievement" - end of project comment - Scottish Health Advisor Service - Royal Scottish National Hospital - Retraction Programme
Address : 55 Morden Hill, London, SE13 7NP Tel : 020 8692 4708 Mobile : 07885 753755 Email: guycon79@btinternet.com